Current exhibits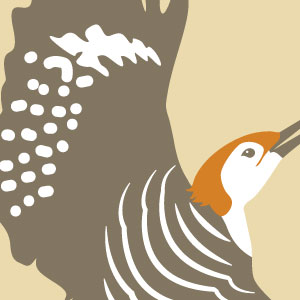 Natural Talent: The Carvings of Harold Haertel
June 23 - November 1, 2020
Bird carver Harold Haertel was a well-known contemporary of Wendell Gilley. Born the same year, both men became leading names in the world of bird carving, and had successful careers creating and selling thousands of carvings.
The Wendell Gilley Museum hosted a special exhibition of work by Harold Haertel in 2019, featuring over eighty carvings - the first major show of Harold's work. It is fascinating to see work by Wendell Gilley and Harold Haertel in the same gallery space. Both men were extremely talented, and their talent was expressed in very different work. Through the generosity of Harold's son, Tom Haertel, Natural Talent: The Carvings of Harold Haertel, will be reinterpreted in 2020 and return to the main museum gallery in 2020, keeping his work accessible for all of our visitors.
See a short 20 second video that shows some of Harold's carvings
Member Art Gallery
July 2 - October 31, 2020
Member Art
Our members have been getting creative! You'll find Bee Houses and Collages from our recent online and do-at-home kits (see our NEWS page for details) as well as other art by our members. And more to come!
Upcoming exhibits
Gary Hoyle's Aspects of Nature
May 17 - June 13, 2021
Swan's Island artist Gary Hoyle has a unique way of making water and oil work together to create paintings that look like Aerial view of landscapes from another world. These gorgeous paintings will be on view alongside his more representational landscape paintings, which share a beautiful muted and saturated pallete. We'll also be exhibiting some of Gary's realistic animal sculptures and a variety of his watercolors and drawings, many of which show a keen sense of humor. Gary Hoyle: Aspects of Nature opens on May 15, and we will celebrate Gary's work with a reception at our Spring Open House party, 12-3 pm on Sunday, May 17.
Museum visitors became familiar with Gary Hoyle's artwork in 2019 - his colorful interpretations of marshes were the perfect landscape setting to complement Harold Haertel's carvings. In conjunction with the exhibit, Gary will talk about his marbelizing technique, which he accomplishes by floating a canvas on a water surface with a thin layer of dilute oil color on top. After allowing several of these to dry, Hoyle then continues painting with oil paint and a brush to create a birds-eye view of topography that has characteristics of incredible Earthly scenes or terrain from another planet.