Current exhibits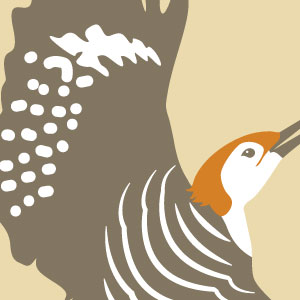 Birds in Focus: Maine and the Beauty of Birds
May 31 - December 17, 2022
Explore the beauty of Maine's birds through the lens of noted photographer and birder David Speiser, who has been pairing his technical skills and his love of birds for more than twenty-five years to capture portraits of birds in the field worldwide.
Birds in Focus showcases David's love of birding in Maine. His knowledge, talent and keen eye have create amazing works that capture moments of incredible intimacy in the lives of their avian subjects. The photographs in this exhibition are photographic prints on paper face-mounted to polished sheets of acrylic. This produces a wonderful luminous effect, further enhancing the images.
The photographer is selling the photos and donating all of the proceeds to the Gilley.
Moments & Reflections
August 23 - December 17, 2022
Sherrie York is a printmaker and a compulsive wanderer of landscapes. In her linocuts, she strives to represent the interactions of living things, both as a moment in time and as a reflection of the wider experience of life on earth.
As a printmaker she has pushed the linocut medium to be uncharacteristically realistic, treating the application of color as a watercolorist might, by glazing multiple layers of transparent inks. She is especially interested in strong rhythms and patterns between a subject and its environment and pays close attention to the shapes around an object, as well as the object itself.
Her linocuts have been chosen for national and international exhibitions, including the multiples times for the Leigh Yawkey Woodson Museum's prestigious Birds in Art, and the Society of Animal Artists' Art & the Animal. Her work is also collected in numerous corporate, private and museum collections, including the Gilley's.
She is also a naturalist and educator, who works with Audubon.