About the museum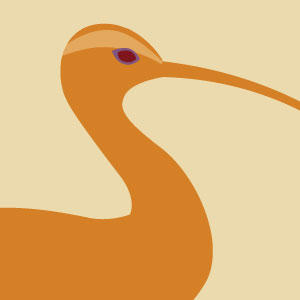 Our Mission
The Wendell Gilley Museum inspires artistic creativity and engagement with the natural world on Mount Desert Island and Downeast Maine for current and future generations through education, exhibitions, and programs, while honoring the legacy of noted bird carver Wendell Gilley. It is our goal to bring People closer to Nature through Art.
Wendell Gilley
Wendell Gilley is a name well known among carvers and carving collectors. Author of The Art of Bird Carving: A Guide to a Fascinating Hobby, one of the earliest instructional books on the subject, Gilley was a pioneer in the field of decorative bird carving. By his estimate, he created "ten thousand birds of pine and paint" between 1931 and 1983. (Gilley also loved alliteration; it should be noted that most of his carvings were made of basswood.)
Early years
Before gaining renown as a master carver, Gilley was best known around his hometown of Southwest Harbor, Maine as a master plumber.
Following his grandfather and father into the trade, from 1927 to 1954 Gilley earned his living fixing oil burners, thawing frozen pipes, making tanks for boats and tending to Mount Desert Islanders' other plumbing needs. He was an early proponent of the "buy local" philosophy. He recounted how during the winter months he would be called out of bed to service a broken furnace. Late one night, a resident who had tried to save a few dollars by buying his furnace from Sears instead of from Gilley Plumbing called the Gilley home. Wendell Gilley curtly suggested that he call "Mr. Roebuck" instead.
For recreation, the young Gilley enjoyed hunting ducks and other game birds. Preparing birds for cooking, he was taken with the beauty of their feathers and wished that he could "stuff them and save them." This desire led to a correspondence course with The Northwestern School of Taxidermy. The Gilley Plumbing shop soon became a mini-museum of mounted birds.
A new calling
In 1930, Gilley visited the New England Museum of Natural History in Boston.
Although the original intent of his visit was to study the taxidermy dioramas, he became intrigued by an exhibit of miniature bird carvings made by Elmer Crowell of East Harwich, Massachusetts. This chance encounter with the famous decoy maker's work inspired the 26-year-old Wendell Gilley to whittle out a primitive mallard drake miniature. Pleased with his first attempt, he persevered in his new hobby, eventually becoming one of the foremost wood carving artists of his time.
During the 1930s and 40s, Gilley produced primarily small-scale carvings of song and game birds, which he sold to the New York City store, Abercrombie and Fitch for $3.75 each. Larger, more details and animated bird carvings followed as Gilley's talents emerged. At the age of 52, Gilley decided to make a career out of his hobby. He sold Gilley Plumbing and devoted himself full-time to his special calling.
Wendell Gilley's "Bird Shop" became a popular destination for Mount Desert Island visitors. Fledgling carvers sought the mater's advice; friends and admirers came to see Addie Gilley's outstanding collection of her husband's work. Patrons came to make purchases and place special orders. By the 1970s, sometimes more than a hundred visitors a day flocked to the Gilley residence in Southwest Harbor. The couple thought of establishing a museum on their property, but poor health prevented them from taking the idea beyond a basement display.
Legacy
The museum idea was supported by many others, however, and late in 1979 the Wendell Gilley Museum of Bird Carving was incorporated as a non-profit organization by public-spirited individuals who sought to ensure the preservation of Wendell Gilley's unique contribution to American heritage.
Funds for the building and initial operation of the Museum were contributed by Gilley patrons, local residents, and carvers from across the country. Memberships and contributions remain the Museum's main sources of support.
Wendell Gilley served as a trustee on the Museum's original board of directors. The carvings that Addie Gilley so wisely saved over the years became the core of the Museum's permanent collection. Wendell and Addie were the guests of honor at the opening of the Gilley Museum on July 12, 1981. They remained active in the museum until their deaths a few months apart in 1983.
Our building
The Wendell Gilley Museum was designed by architect Roc Caivano and engineered by Harris Hyman.
Built in 1981 and expanded in 1988, the Museum was designed to meet modern demand for energy efficiency while harmonizing with the traditional architectural styles of Southwest Harbor, Maine. Exterior details include a series of bas-reliefs depicting seven native bird species, which carver-in-residence Steven Valleau created for the 15th anniversary of the Museum.
Original construction was by the R.M. Norwood Company; the 1988 addition was by Kenneth U. Hutchins, Inc.
The grounds are landscaped with native plants and include sculptures by artists Walter Matia and Don Rambadt.